---
Cute Nurses T-Shirt Nursing Soothes Souls
Nursing Soothes Souls Design Shirt
Be proud! Be Passionate! Nurses everywhere, just sit back and enjoy the attention this shirt will attract wherever you go! Stand out from the crowd, create a conversation, whilst wearing this shirt with pride!
This shirt looks great teamed with Jeans or Shorts for a casual look, whether you are just going out with friends, or on an adventurous holiday
T-Shirts are 100% Cotton

 

Personalised Classic Cut 
Soft, Comfortable and Stylish
Double-Beveled Collar Edges
Double Thread Seams on Cuffs, and Hem

Size Inclusive up to 2XL (Check out our Sizing Chart)
If you love Art, and want to get creative, then design your own collections, using our Free Design Studio, and shower yourself, family, and friends with Unique Designs, everyone will be proud to wear
How To Make My Personalised TShirt 
Create Quote Shirts & Fun Artist Clothing, using your phone or laptop, Quickly & Easily with our Free TShirt Design Maker
Expand your image from the corners, with your finger, or mouse until you are happy with the look
Use the Text Function, to write over Images. Have fun creating an Artsy T Shirt Design, or Animal Planet T Shirts, in your style 
Add to Cart. Wear It, Enjoy It! Share It!
I Want To Create My Own T-Shirt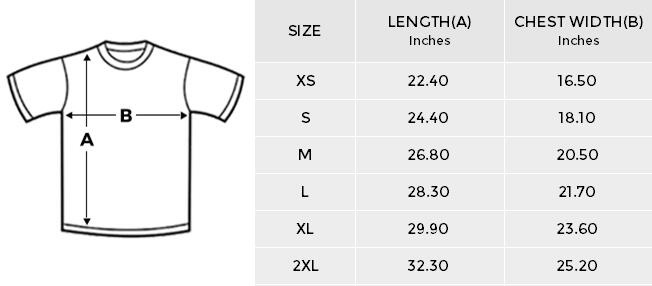 *Each product is individually hand printed - delivery is between 14-21 Days with Free International Shipping*